By Sholnn Z. Freeman
 Howard University has joined with the American Cancer Society (ACS) in stepping up efforts to tackle the rising rates of prostate disease. Black men in the United States have among the highest documented prostate cancer rate in the world, and the disease disproportionately takes their lives.
At a campus event on Jan. 12, Howard University president and cancer surgeon Wayne A. I. Frederick, M.D., MBA, joined Karen E. Knudsen, chief executive of the American Cancer Society, and U.S. Congressmen Troy Carter (D-La.) and Donald Payne  (D-NJ) to launch an initiative called IMPACT — Improving Mortality from Prostate Cancer Together. The initiative will leverage ACS' organizational strengths to mobilize resources across research, patient support, and advocacy programs. The Howard University Cancer Center and Howard University Hospital have long served as educational and community rallying points for such efforts. ACS aims to reduce death rates from prostate cancer in all demographics and disparities for Black men by 2035.
"As surgeons, a lot of what we do is to try to afford people the opportunity for the anticipation of tomorrow," said Dr. Frederick, speaking at the Howard event. "Events like this serve the purpose of providing hope. In this circumstance, it is to provide equal hope for African American men – African-American men who are fathers, who are brothers, who are caregivers, breadwinners, who are our colleagues at work. It is to give them the opportunity to live a productive life."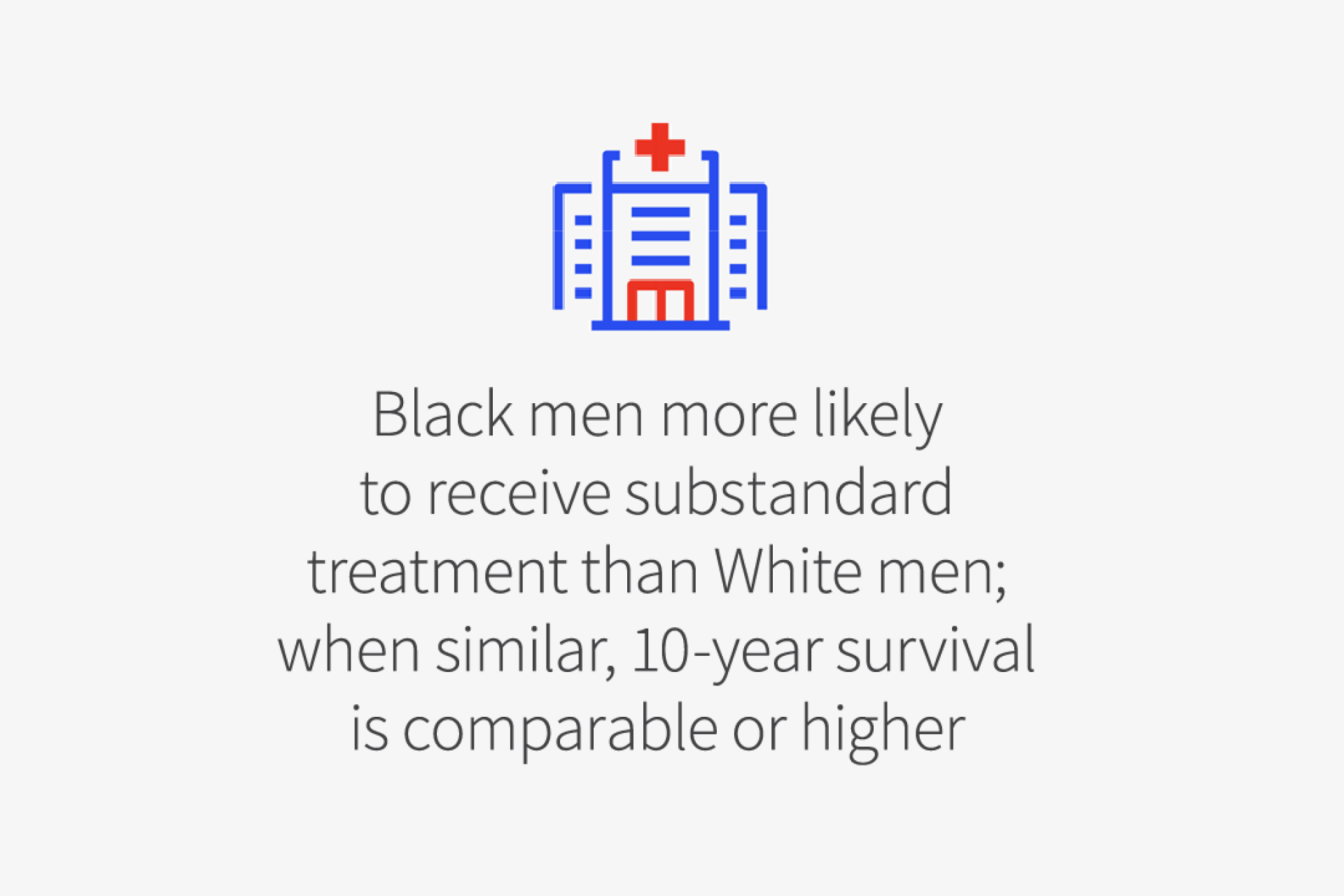 In newly release data, ACS announced a major decline of overall cancer mortality in the United States. Mortality decreased by 33% since 1999. By contrast, the mortality trends in prostate cancer continue to be alarming. Already, prostate cancer is the second leading cause of cancer death for U.S. men. Even more troubling, Black men have long been disproportionately hard-hit by the disease. The incidence of prostate cancer in Black men is 70% higher than in white men and prostate cancer mortality rates in Black men are approximately two to four times higher than those in every other racial and ethnic group.
Another troubling trend is the increase in diagnoses of advanced forms of the disease. Since 2011, the diagnosis of advanced-stage prostate cancer has increased by 4% to 5% annually and the proportion of men diagnosed with distant-stage disease has doubled.
"ACS is committed to utilizing a tripartite strategy to reverse prostate cancer disparities and reduce death rates from prostate cancer in all demographics and disparities for Black men by 2035," Dr. Knudsen said.
"Prostate cancer doesn't have to be a death sentence if it is caught early enough," said Carter, speaking at the Howard event. "We can and we must do better through proper education, through proper commitment to talking about these things. If you are driving your car and the red light comes on, you generally stop driving it. Our bodies give us a red light oftentimes, and we ignore it."
U.S. Congressman Payne (D-NJ) spoke about the pain of losing several close family members to cancer. He implored Black men to get screened for prostate cancer. Payne has sponsored national legislation to require private health insurance plans to cover preventive screenings for men with family histories of prostate cancer, at no costs to patients.
"Death rates are higher for Black men because they are not getting regularly screened," Payne said. "Regular screenings can catch cancer growths at early stages when they can be treated effectively."
Payne added, "My efforts are one part of our battle against this dreaded disease. That's why the work of the Cancer Action Network and Howard University are so important. Events like these create more awareness to our need for more robust funding for prostate cancer research development, educating people on the danger of prostate cancer, and the critical need for early screenings."